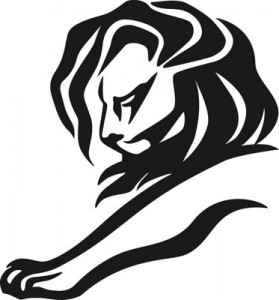 The Cannes Lions International Festival of Creativity offers a wide range of unequalled multi-platform learning opportunities to complement the extensive week-long seminar programme and themed Brazil and Innovation days.
A record 41 agencies will appear on The Forum stage, from big names such as JWT, Mother and Goodby, Silverstein & Partners to independent shops like 123W, The Monkeys and Forsman & Bodenfors.
Running from Sunday 15 June to Friday 20 June, The Forum content programme will each day explore a different topic relevant to the creative industries.
Presented and discussed by a mixture of well-known industry figures, new names on the creative scene, and the occasional surprise special guest, the carefully curated Forum programme will inform opinion, broaden horizons and encourage debate:
The Cannes Lions Workshops deliver diverse one-hour practical and interactive learning sessions in a relaxed environment – an ideal way for delegates to broaden knowledge, experiment with new career paths or refresh existing skills.
The Workshop programme runs from Sunday 15 June to Friday 20 June. A total of 16 hour-long sessions will each take place twice, allowing delegate more flexibility in planning their day.
"The Cannes Lions Forum, Workshops and Master Classes provide a wide range of focused, personal and hands-on learning platforms that will not only inspire and reinvigorate but will also hone skills and provide practical advice to further careers. With art, music, production, technology, talent, data and strategy just some of the topics being addressed, delegates will have numerous opportunities to be immersed in creativity at all levels," says Terry Savage, Chairman of Lions Festivals.
Additional streams of content at this year's Cannes Lions festival include seminars, TechTalks, Brazil Day and Innovation Day. Over seven days there will be more than 500 speakers taking part in more than 250 sessions.
Tags: 123W Cannes Lions International Forsman & Bodenfors Goodby JWT Mother Silverstein & Partners The Monkeys