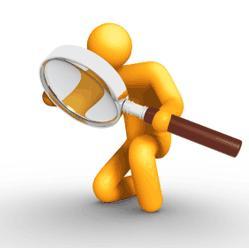 Digital video advertising offers brands a dynamic way to engage their online audience and establish a brand presence. According to online video provider Eyeview and travel site KAYAK, personalized video ads can have positive brand-boosting effects for advertisers.

To test whether personalized online video ads had a brand impact, Eyeview split respondents into two groups. The first group was shown a generic KAYAK ad; the second a more personalized, localized ad featuring real-time flight deals for their local airport.

The study found online video ad personalization and relevancy resulted in a 37% lift in reported purchase intent, a 100% lift in brand favorability and 73% lift in brand loyalty. Clearly, personalization can increase the ability to remember and relate to online video ads, ultimately creating a more powerful branding effect.

Overall, respondents were generally receptive to the personalized video ads. When asked to rate their perception of the personalized video ad on a Likert Scale, 66% felt positively about the ads while only 12% had negative sentiment about ad relevancy. Twenty-two percent were neutral.

However, the generally positive attitude toward personalized advertising is not necessarily reflective of the industry at large. Personalization—often made possible through the use of some form of audience data and targeting technology—is largely received with mixed sentiment by internet users.

CrowdScience found 41% of internet users worldwide said they are tired of irrelevant advertising; however, 37% remain suspicious of ads that appear to be targeted or personalized to their interests and, likely, their demographic or personal information.

Undoubtedly, this creates something of a Catch 22 for marketers. Brands should keep in mind that favorability for ad personalization will vary across industries. For instance, internet users are likely to be more comfortable with personalized ads that highlight retail, entertainment or travel preferences than they are with those that feature relevant financial services or health-related ads that lead internet users to question just how much personal information a company might know.