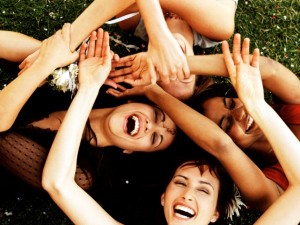 Mumbai: Individualism, one's aspirations and a personalised way of life, emerged as the central theme amongst 18-35 year olds in India, in the most comprehensive attitudinal study ever conducted into that demographic. The findings are part of VML Qais' proprietary research Generation Asia, revealed today in India.
Generation Asia in India believe that their individual aspirations and their way of life are central to their lives, with India scoring highest among 9 Asian countries.
"India is at the crossroads as a society, and Generation Asia is at the centre of it, straddling two visions of the world. Born into a tradition dominated and community-centric society, India's 18-35 year olds have witnessed rapid change in the socio-economic scenario leading them to shift away from the 'we' society to a 'me' lifestyle," explained Rajeev Lochan, Director Research, VML Qais Asia.
This Generation feels optimistic about their personal future, realising their ambitions and believes in living for today without worrying too much about the future. Being seen as successful is very important. Experimental in nature, they want to be the first to try out new things and stand out from the crowd. Continued Lochan, "The single most important life value for them is individualism, it's more important than the spouse, friends or family. There's a strong emphasis on personal aspirations and way of life."
Conducted by VML Qais, Generation Asia is an in-depth attitudinal study into the 18-35 year old demographic across 9 Asian countries. It is Asia's most comprehensive psychographic study in terms of number of respondents, geographical coverage and in-depth insights into 16 key topics. Generation Asia India is a study of over 2000 respondents in Mumbai, Delhi, Bangalore and Hyderabad carried out in June-July 2012.
Generation Asia's optimism and ambition is reflected in its attitudes to the 16 key topics, namely: Automobiles, Beauty (Men & Women), Communication, Education, Entertainment, Fashion, Food, Money, Health, Kids, Love, Luxury, Media, Sports, Technology, and Travel.
Key fascinating insights from Generation Asia India 2012 include:
• 80% prefer to bond only with a select few face to face, despite broadcasting their views on social media
• 75% feel that technology overload disconnects you from those around you
• 77% watch sports with those who support their favourite sports star (preferring players over teams)
• 73% trust social media over media, 74% say friends would believe them rather than media brands
• 79% is willing to pay a premium for quality entertainment, as this generation is ready to experiment with new entertainment formats
• 67% think supplements can help them get through stressful periods like exams or interviews, they give mental health importance due to their high stress lifestyle
• 62% of women find plastic surgery is an acceptable means of looking good as women move out of their family home to study, work and live independently
• 75% of males think using skincare products is fine as their life is a perpetual race to meet work-life demands
• 78% want to buy unique fashion brands to stand out
• 70% spent most of their money buying whatever they want, whenever they want it, 78% feel financial planning is about applying common sense to money
• 79% feel street food is a convenient cheaper alternative to cooking food at home; driven by a busy convenience oriented lifestyle they show signs of moving away from traditional elaborate cooking routines
• 72% feel kids can learn more through TV and interactive technology than from parents
• 75% say luxury is all about having something that others don't; 78% choose luxury brands to reflect their own personality
• 79% want to personalise their vehicle to reflect their individual taste as vehicle ownership represents personal growth and fulfilment
• 83% say marriage is worth it only if your partner really makes you happy, all close relationships come with an expiry date, if you are not happy its ok to move on
• 83% seek interesting experiences during their travels, and seek to discover the world while discovering themselves
• 71% believe college is a means to achieve good exam results
• 74% believe education plays only a small role in career success
"The new Generation Asia study has given us intriguing insight into how 18-35 year olds in India feel, think, dream and desire. After six and a half decades of Independence, the nation is in a mood to experiment, satisfy their demands and live life to the fullest, on their own terms," said Rajeev Lochan. "Having grown up in a country which evolved from socialist to being one of the most dynamic markets in the world with opportunities galore, this is a Generation that is ambitious and wants to experience life to the fullest. But are they really spoilt? Do they want it easy? We set out to understand their attitudes and beliefs, and this is an invaluable resource for talking and connecting with them."
Added Lochan, "For a few years now there's been talk of how Asia is starting to dominate world affairs, economically, socially and even culturally, and yet this powerful zeitgeist was not seen as the lens through which an entire Generation is going to view their own lives. And most importantly they are going to take decisions that define the future landscape of global society, as well as the fate of brands. This is what prompted VML Qais to identify and examine Generation Asia."
Tags: 18-35 year olds aspirations attitudinal study e Automobiles Beauty central theme Communication demographic Education entertainment Fashion Food Generation Asia Health India Individualism Kids life Love Luxury media Men Money Mumbai personalised way Sports Technology Travel VML Aais VML Qais Women