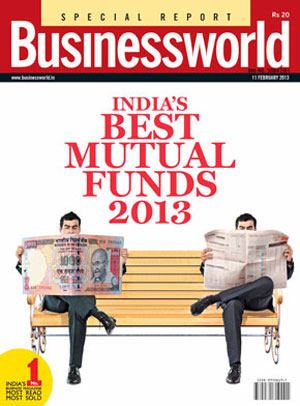 New Delhi: Businessworld , business weekly from ABP Group and the only weekly business magazine in India, has been converted as fortnightly publication.
The news may not be good for the print media world , but the harsh reality is that internet has eaten up classic print media. People no longer turn print media pages for news diet ,instead browse webpages . This is not to say that print media has no existence. Those who want to survive in the digital age will have to prepare a different menu.
"There is great temptation, when such a change takes place, to label the new version as a "spanking new, completely revamped" product. To describe the new BW in those terms though would be inaccurate," wrote Editor, Prosenjit Datta in the last weekly issue telling readers that now they will meet every fortnight. "We are stepping out of the news genre to focus entirely on issues, events and trends that will affect your business and the economy in the future," he added.
Businessworld , over a period of two decades,  established itself as a magazine that offers incisive and high-quality reportage on economic and business affairs. In the past few years, it has focused strongly on understanding the meaning of Global India — its emerging sectors, emerging leaders and emerging concerns. Its team of journalists and domain experts cover extensively trends and movements in markets such as telecom, IT, biotech, media and pharmacy and provide exclusive analysis on infrastructure, economy and the stock markets.
The magazine  had also moved into other media platforms like publishing and events. Its recent publications include Doing Business in Asia, The Marketing Whitebook, Understanding Behaviour, and Businessworld Mega B-School Guide Indian and International, Decide to lead, Managing Reality , Selected Case Studies. Doing Business in Asia continues to receive an enthusiastic response from senior executives in leading corporations; a recent addition being the India Biotechnology Report — a pioneering report on India's sunrise sector.