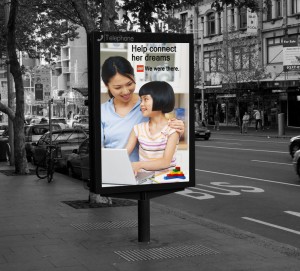 Digital and mobile media spending still account for a small share of paid ad spending in two of Asia-Pacific's largest and fastest-growing markets, India and Indonesia, according to eMarketer's latest estimates of ad spending around the world, reports eMarketer.com
In India, the second-largest country in the world and a developing ad market, we estimate brands will spend $6.31 billion this year on all paid media efforts, up 9.0% from 2013 spending levels. Growth will slow to 7.0% in 2015 and continue to taper throughout our forecast period, with ad spending reaching $8.12 billion by 2018.
By that year, digital will account for just over one in five total media ad dollars, up from 12.2% of the total in 2014, and mobile internet ads specifically will account for 3.5%. This year, just 0.5% of all ad dollars in India will go toward the mobile internet, including search and display formats served to mobile phones, tablets and other mobile devices (but excluding messaging-based formats).
In Indonesia, Asia-Pacific's third-largest market by population, total media spending will be up a significantly steeper 22.0% this year, to $11.16 billion—making the total ad market in the country nearly twice as large as India's. By 2018, spending will approach $20 billion, and growth will remain in the double digits.
This year, however, digital accounts for even less ad spending in Indonesia than it does in India—both in absolute dollars and in share. eMarketer estimates digital ads will rise from 4.7% of total spending this year to 20.4% by 2018, a level comparable with that expected for India.
Mobile also represents a tiny slice of the pie in Indonesia: just 0.2% of total media spending this year, rising to 2.8% by 2018.
eMarketer bases all of its forecasts on a multipronged approach that focuses on both worldwide and local trends in the economy, technology and population, along with company-, product-, country- and demographic-specific trends, and trends in specific consumer behaviors. We analyze quantitative and qualitative data from a variety of research firms, government agencies, media outlets and company reports, weighting each piece of information based on methodology and soundness.
In addition, every element of each eMarketer forecast fits within the larger matrix of all its forecasts, with the same assumptions and general framework used to project figures in a wide variety of areas. Regular re-evaluation of each forecast means those assumptions and framework are constantly updated to reflect new market developments and other trends.
Courtesy:eMarketer
Tags: 2013 SABRE Awards India organized Digital and mobile media spending India