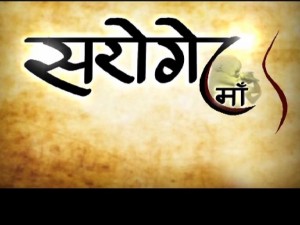 New Delhi: IBN7, India's channel of impact, has bagged the prestigious Laadli Media Award for Gender Sensitivity 2013, in the Electronic Media category for their documentary 'Surrogate Maa' which showcases surrogate mothers from Anand, a small town in Gujarat who come forward to talk about the pain of renting out their wombs.
IBN7 reporter and producer, Neetu Rana received the award at a grand function held in the capital on December 20th, 2013 at Chinmaya Mission Auditorium, Lodhi Road, New Delhi.
The Laadli Media Awards for Gender Sensitivity, by Population First, acknowledges the efforts of the media in promoting public awareness and understanding gender issues through gender-just perspectives, portrayals and analysis programmes, policies, social trends and behaviours.
Speaking on the occasion, Ashutosh, Managing Editor, IBN7, said, "Surrogacy being such a taboo in India, IBN7 wanted to break the boundaries by highlighting the pain of surrogate mothers. The award has strengthened our cause and motivated us to highlight such crucial issues at large."