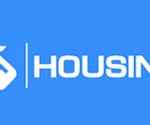 It's not just a real estate portal, it's Housing.com. And it is now in your own city. Kolkata, gone are the days when you would have to visit all houses on the extensive list that your broker made. With the launch of Housing.com, house hunting can be done from the comfort of your own house.
Housing.com is India's first map based real estate portal, and gives its users complete information and real photos of all houses. One visit to Housing.com is just like taking a complete virtual tour of your new house.
Started in June 2012, Housing.com is the brainchild of 12 graduates from IIT B. When the co founders themselves faced a problem while looking for accommodation after college, they decided to do something about it. Rather than accepting the drawbacks of the system, they decided to change it. And thus, Housing.com was born. From its home base in Mumbai, Housing has now expanded to a network of 11 cities: Mumbai, Delhi, Gurgaon, Hyderabad, Pune, Bengaluru, Noida, Ghaziabad, Faridabad, Chennai and Kolkata.
Advitiya Sharma, Co-Founder & Marketing Head Housing.com said, "Our mission is to list each and every house in India on Housing.com portal. Hence, this year we plan to expand our operations to 40 other cities in India. With the real estate sector in India witnessing rapid growth and Kolkata being on the upfront leading the Tier – I cities.  We are confident that Kolkata operation is our first step toward that direction and we are looking forward to serving the City of Joy."
In a way Housing.com is finally coming home! Why, you ask? Because their help line is 033-3333-3333. So remember the next time you are looking to rent out your property all you need to call is All Threes!
Tags: Bengaluru Chennai Delhi Faridabad Ghaziabad Gurgaon Housing.com Hyderabad Kolkata Mumbai Noida Pune real estate portal