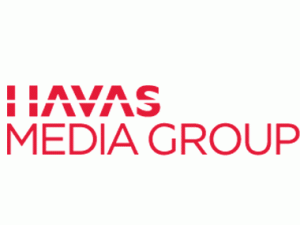 Havas Sports & Entertainment (Havas SE), the global brand engagement network of Havas, and Seaters, the online platform to fill empty seats at sports and music events, have announced a strategic partnership recently on the occasion of the Leaders Sport Business Summit in New York.
Even at sold-out music and sports events, between 1% and 10% of seats remain empty. Seaters' proprietary technology simplifies the management of corporate hospitality for brands by maximizing the occupation rate of seats for the events they sponsor and helping brand sponsors avoid the setbacks of last minute cancellations by tapping into a community of fans online. This can, in turn transform negative perceptions into a positive and meaningful proposition, supporting both sponsors and right holders in connecting with fans and rewarding them.
This strategic partnership will boost Havas SE's brand engagement and live experience offering for its clients by ensuring that the experience they offer fans is maximized for the greatest number of participants.
Further, Havas SE will benefit from Seaters' focus on technological innovation, as their website and mobile app offers a bespoke, real-time solution for clients looking to evolve their hospitality activities, which in turn will help to upweight Havas SE's hospitality services in the run-up to UEFA Euro 2016, the Rio 2016 Olympic and Paralympic Games and other upcoming major events.
The partnership follows a successful round of recent funding for Seaters, raising $4 million from investors in Europe and the US.
Jérôme de Chaunac, Global COO of Havas SE, commented :"What a great environment from which to announce our new partnership with Seaters - the Leaders Sport Business Summit in New York. This young startup already has a proven track record of success, for example with their recent breakthrough work with BNP Paribas in Belgium. At Havas Sports & Entertainment, we are committed to helping our clients create long term relationships with their fans through meaningful experiences around their passions. A great experience at a live event is one of best ways to do that. Full stadiums ensure a lively atmosphere and the best return for sponsors. By filling empty seats with fans, Seaters will help our clients make the most of their investments. Having just completed a new round of funding, Seaters inspired the confidence of investors and of the Havas SE network."
Lucien Boyer, Global CEO of Havas SE, added:"Our alignment with Seaters is in keeping with our positioning and its contribution to the mission of the Havas Group: ensuring meaningful communication, pursuing a technology-driven approach and encouraging promising start-up solutions for the benefit of our clients.We look forward to working with Seaters and achieving great things together."
Jean-Sebastien Gosuin, Co- Founder and CEO of Seaters, said:"Seaters is extremely proud to form this partnership with Havas Sports & Entertainment. To get the support of a group such as Havas highlights the real potential of our innovative tool to maximize the fan experience and eliminate empty seats at events worldwide. We look forward to supporting the hospitality needs of Havas SE clients to ensure that they leverage the events they sponsor to the fullest. Thanks to Havas SE's network of 35 offices in over 24 countries, this partnership marks a great next step in our development and growth internationally.
Tags: brand engagement Havas SE Havas Sports & Entertainment Leaders Sport Business Summit New York Seaters sports and music events