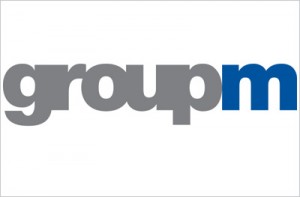 New York :GroupM  has announced the launch of GroupM Consulting Services, a new division designed to help clients achieve significant and lasting improvements to their marketing effectiveness and business results.
The announcement was made by GroupM North America CEO Kelly Clark, who said the new unit would be led by Ernie Simon, a media agency executive with more than 25 years of experience.  Simon was most recently Chief Strategy Officer at OMD. He also spent 10 years at GroupM agency Mindshare.
GroupM is the parent company to WPP media agencies Maxus, MEC, MediaCom, and Mindshare.  It is the leading global media investment management operation with 2011 global billings of $90.7 billion (Source: RECMA).
Clark said Simon, whose new role is effective immediately, was the ideal candidate to lead the new division.
"Ernie's credentials speak for themselves," Clark said.  "He's a total professional with a great mix of strategic and analytical skills.  He also has extensive experience in a wide range of product and service categories, and we are delighted to welcome him back."
Simon will serve as President of the new division and will lead a team of analysts and consultants. The group will work with its clients to leverage capabilities and resources from across GroupM and its holding company WPP.
Simon worked at Mindshare from 1998 until 2009 where his roles included Chief Strategist and President of Strategic Planning, among others, most of them related to client leadership.  At one point he served as Worldwide Strategic Planning Director on the Gillette account encompassing 50 brands in over 100 countries.  He also managed the Bristol Myers-Squibb US account, as well as the Warner-Lambert/Pfizer business.  He joined Mindshare when it was founded in 1999; he previously worked in the media department of WPP sister agency JWT.
Tags: GroupM w Consulting Services