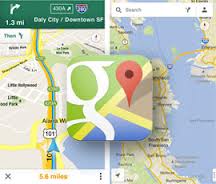 Google's stated mission is to "organize the world's information and make it universally accessible and useful." And recently it has extended that effort into the travel space, upending the online landscape for travel marketers, according to a new eMarketer report, "Travel Search Redefined: What Google's Travel Content Means for Marketers."
In just the past 18 months, Google has launched metasearch engines Flight Search and Hotel Finder, in addition to acquiring offline restaurant and travel guide mainstays Zagat and Frommer's. Now the company is integrating this travel-specific content into its search results, maps, social graphs and mobile services.
Google's Hotel Finder and Flight Search have fundamentally altered what travel consumers see above the fold on search engine results pages (SERPs). Travel researchers who search potential flight destinations or hotel accommodations will no longer see 10 blue links immediately below the top-of-page paid search ads. Consumers instead see flight times or hotel website links with rudimentary pricing information, powered by Google, immediately underneath sponsored ads.
Google Maps will see some of the most noticeable results of Google's travel-related acquisitions. And of all the various types of pages and websites used by travelers, Google Maps is the most heavily trafficked, particularly on mobile. Search results in a mobile browser slant even more significantly to Google's metasearch products than do desktop search results, due to mobile's small screen size.
The biggest and most legitimate concern among travel marketers is that Google will prioritize its original travel content results.
"It's critically important for all of us to have a brand and to have alternatives to get traffic from other places, to be not completely dependent on Google amidst SEM or SEO shenanigans," said Jeffery Boyd, president and CEO of Priceline Group during the PhoCusWright Conference in November 2012.
In other words, Google's redistribution of search traffic renders what previously passed as "SEO" basically meaningless. Integrating all travel marketing content—not just planting SEO and pay-per-click keywords—is becoming much more important.
Still, advertising revenue—particularly search advertising—remains Google's bread and butter.
Google's value as an advertising platform could be compromised if the company is viewed as a direct competitor to travel companies. To date, the company has announced no plans to compete for travel bookings, but it's important to note that if it did, Google would be competing directly with its top travel clients—and potentially damage those relationships.
Source: eMarketer
Tags: advertising revenue eMarketer Flight Search Frommer's Google hotel accommodations Hotel Finder mainstays Zagat metasearch restaurant and travel guide search advertising search engine results pages SERP Travel travel marketers Travel Search