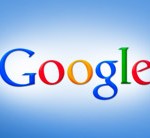 The Brand Trust Report, India Study, 2014 (BTR 2014) has declared Google as the Most Trusted Internet brand for the fourth year in a row.
Yahoo was a close second bridging the gap of 145 ranks in the year 2013 to a 105 rank gap in the year 2014. TRA, a Comniscient Group Company, is the publisher of BTR 2014 which lists 1200 brands from 284 categories this year.
YouTube jumped 202 ranks to become the 3rd Most Trusted Internet brand. A fall of 194 ranks leaves Facebook 4th in the overall category from the previous year where it was placed in 2nd place. Olx.in follows as India's 5th Most Trusted Internet brand with a marginal difference in BTI (Brand Trust Index) from the previous brand.
A significant change has been noted in the number of brands represented in the Internet category that have gone up from 25 in 2013 to 31 this year reflecting the increase in the trust Internet based exchanges have begun to garner as a whole as well as a distinct rise in the number of new applications and sites this past year.
N. Chandramouli, CEO, TRA, said, "This significant rise in the number of brands listed can be attributed to the sheer number of new entrants in the market. In addition to this the dependency on the internet and internet apps in daily use, across demographics, could also be a contributing factor. Loyalty in context to the online world is essential as all exchanges happen without any physical interface, and as the dependency increases the trust also raises."
"With most of the new brands entering the Most Trusted list this year being from Online Shopping or Internet Services, there will be no stopping these brands from seeing accelerated growth over the next 12 months," Chandramouli added.
Category wise, Naukri.com leads in Online Job portals, Nimbuzz as an Internet Tool, Olx.in for the Online Shopping category, Facebook in Social Networking and Whatsapp in Social Networking App.
The Brand Trust Report, India Study, 2014 (ISBN:978-81-920823-6-3), the fourth in the series, is the result of a primary research based on the proprietary 61-component Trust Matrix. This year's research was conducted among 2500 consumer-influencers across 16 cities, and generated nearly 5 million datapoints and 20000 brands, making it the most intensive study on Brand Trust across the globe.
Tags: Facebook Google Internet brand Most Trusted Internet Brand OLX.in The Brand Trust Report YouTube