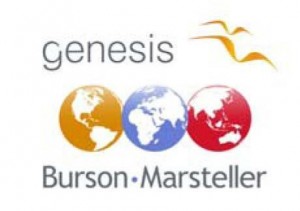 New Delhi: Genesis Burson-Marsteller (GBM), leader in integrated communications, specializing in public relations, public affairs, crisis communications and digital marketing, has  announced its strategic partnership with WordsWork, a young specialty communications advisory firm.
Headquartered in New Delhi, WordsWork will now become one of the preferred partner's in Genesis Burson-Marsteller's integrated communications and public relations services.
This partnership illustrates GB-M's commitment to strengthening its expertise in the Sports and Luxury sectors. Both companies will now combine their individual strengths of in-depth knowledge, network and experience to offer a compelling solution to existing and upcoming sports and luxury clients in India.
Speaking on the occasion, Prema Sagar, Principal & Founder of Genesis Burson-Marsteller said, "It's a delight to be working with a young and dynamic firm that defines itself so well in the sports and luxury communications space. The segment is niche and growing, and our joint focus will be to leverage their expertise with the scale of execution and pan-India network that Genesis Burson-Marsteller can provide. This partnership is mutually beneficial and both Genesis B-M and WordsWork's clients can take advantage of our collective expertise and creative capabilities."
Commenting on the development, Neha Mathur Rastogi, Founder, WordsWork said "We are very proud to be chosen as preferred partners of one of India's most respected strategic integrated communication consultancies. Together with Genesis B-M's global resources and our shared passion for the art of communication, we will bring reach, scale, and a wide range of integrated services for our clients adding much needed value to these sunrise sectors."
Founded by Neha Mathur Rastogi in 2009, WordsWork has over the years specialized in sports and lifestyle & luxury sectors, providing a full range of communication services with an emphasis on public relations, content marketing and event management. Key clients to showcase this strength include IWC Watches, FIH (International Hockey Federation); Laureus World Sports foundation among many others.
Tags: crisis communications digital marketing Genesis Burson-Marsteller integrated communications public affairs public relations WordsWork young specialty communications advisory