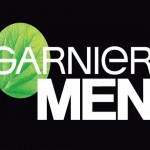 Rajasthan Royals today announced Garnier Men as their Official Grooming Partner for the third consecutive IPL season.
Garnier Men, a leading brand in the skin-care and grooming space for men will also find a presence on the striking uniforms, match-day caps and helmets of the Rajasthan Royals team.
This is the first time the brand will be seen on the Rajasthan Royals uniforms after having been an on-ground partner for the last two seasons.
This represents a progression in the association between the two brands and comes on the back of a wonderful 2013 for the team in Royal Blue as they reached the semi-finals of the IPL and the finals of the Champions League T20.
Garnier Men pays attention to every detail in understanding the grooming needs of the players who play in extremely hot and humid conditions during the IPL. The brand offers a wide range of skincare products that are extremely relevant to the players with effective solutions and high quality standards. As part of its promotions strategy, Garnier Men along with Rajasthan Royals will initiate a slew of online and on-ground activities. These will involve giving a chance to fans to meet their favourite Rajasthan Royals team members and also get some helpful grooming tips from Garnier Men.
Rupika Raman, General Manager at Garnier India, spoke about this partnership and said, "Garnier Men is proud to associate with the Rajasthan Royals as the uniform and grooming sponsors for the new exciting season of IPL 2014. Our association with the team has successfully grown over the years. We're happy to announce that this year through a strong digital and marketing outreach with the Rajasthan Royals, we aim to reach out to the cricket loving Garnier Men who believe in the power of grooming. We would like to offer them our range of products that will suit their skin in all weather conditions and leave them feeling fresh all day."
Commenting on the association, Raghu Iyer, CEO, Rajasthan Royals, said, "We are delighted to have Garnier Men, a leading and popular brand in the skin care segment, continue their association with us for another exciting season of the IPL. For IPL 2014, Garnier Men has elevated themselves to the position of a uniform sponsor from an on-ground partner. This lays testament to Garnier Men's belief in our brand values and organization ethos. We also take this opportunity to express our gratitude for their constant support rendered over the years."
Garnier Men offers an extensive product range of face washes, moisturizers and deodorants that offer immediate solutions to issues like skin tanning, oily skin, dark spots, body sweat and odour. The tournament will see players travelling to different cities as a result of which their skin would be exposed to heat, dust and harmful weather conditions. Garnier Men will cater to each of their needs and help them stay fresh throughout the tournament.
Tags: brand Garnier Men online and on-ground activities Rajasthan Royals skincare products