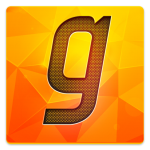 Gaana.com, India's premier online music broadcasting service from Times Internet , has acquired the independent songs portal Musicfellas.com.
With this acquisition, Gaana.com would have access to independent music that will help the brand further its lead in the market.
Musicfellas was funded by TLabs , a technology accelerator and seed fund run by Times Internet, India's largest digital network. With this acquisition, the Musicfellas team will join Gaana.com.
Musicfellas.com was founded by Mayank Jain, Gaurav Shahlot and Shubhranshu Jain in mid 2012. The idea started as a conversation around a blog post on music written by Mayank, which resulted in the creation of portal, www.musicfellas.com.
The website, which had over 700 Indie music artists across the globe, made its mark as a niche Indie music community of India, and became the number one platform for streaming Indie music in the country.
On this occasion, Mayank Jain, CEO, Musicfellas.com said: "The size, diversity and reach of Gaana.com presents a great opportunity to make a positive contribution in the music industry. We are excited to join Gaana as it provides us a bigger platform to do what we love - helping the music scene (indie artists in particular) to grow." Mayank will take the role of a developer evangelist at Gaana, helping developers to build similar music apps for the website.
Pawan Agarwal, Business Head, Gaana.com, said, "Musicfellas gives us an opportunity to work closely with the fast emerging indie music industry in India. We are also acquiring a great team and product with this acquisition that will help us to be at the forefront of online music broadcasting business in India, particularly on mobile. We are looking forward to be more active with the startup ecosystem in India to build a large suite of applications on Gaana platform and thus expand the developer ecosystem around our product."
Tags: Gaana.com Independent Music Streaming Portal Musicfellas.com