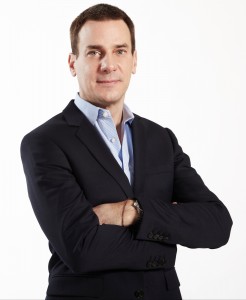 Bangalore: Jivox, provider of the leading multi-screen interactive advertising platform, announced that Rick Kleczkowski, a digital advertising veteran and former DoubleClick Executive (a subsidiary of Google), has joined the company as its Chief Operating Officer. Kleczkowski, who would be based in the US, will be responsible for managing and expanding the sales and operations teams globally.
Prior to joining Jivox, Kleczkowski was co-founder and Chief Operating Officer at DBG, a video content production and distribution company acquired by Alloy Digital. He was previously Vice President, North America, Rich Media and Video Sales at DoubleClick. Kleczkowski was instrumental in expanding DoubleClick's video and rich media sales to advertising agencies. Kleczkowski joined DoubleClick from video ad specialist Klipmart where he served as Senior Vice President of Sales and Business Development prior to its acquisition by DoubleClick.
Jivox, with its India head quarters in Bangalore and global head quarters in San Mateo, California has VC funding from Opus Capital, Helion Advisors & Fortisure Ventures. The company also has a sales office in Mumbai. The Jivox IQ platform enables digital agencies and publishers to produce and deliver highly engaging online video ads that are dynamic, multi-screen and data-driven.
"We are thrilled to have Rick join us as we enter a period of rapid growth. His phenomenal track record accelerating growth at major technology and media companies, including DoubleClick (a subsidiary of Google) and Digital Broadcasting Group (DBG), speaks to the value he brings to Jivox," said Diaz Nesamoney, CEO and Founder of Jivox. "As brands continue to seek ways to engage audiences on multiple screens, they seek platforms that can enable them to do so in a scalable and cost-effective manner, Rick's experience and relationships in the industry will be an invaluable resource to brands and agencies as they explore this opportunity."
"I was instantly attracted to Jivox's unique blend of superior technology, strong management team and impressive customer track record that is unmatched in this industry," said Kleczkowski. "I'm thrilled to be on board and look forward to adding to Jivox's impressive client roster during this next stage of growth."
Tags: advertising platform Digital advertising DoubleClick Jivox Rick Kleczkowski