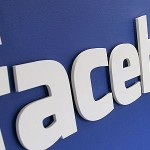 It's no secret that consumers—sick of being bombarded by ads—now expect advertisers to serve up personalized and tailored content.
Last year, in response to such demands, Facebook introduced Unpublished Page Posts, which allow brands and companies on the social network to share messages with a select audience, as opposed to pushing posts to all followers' newsfeeds. In addition, these don't show up on pages' timelines.
Based on data released earlier this month by Nanigans, advertisers believe that Unpublished Page Posts are the way to go. In Q2 2013, the newly introduced ad type accounted for just 2.9 percent of Facebook ads worldwide. Fast-forward one year later, and this share was at 50.1 percent.
Of course, one can't talk about Facebook ads without looking at those promoting mobile app installs. Though the format's effectiveness and future growth remain a hot topic, one thing was for sure: Advertisers who used mobile app install ads were sitting tight. While domain and all other ad types saw their shares drop drastically year over year, mobile app installs held steady at around 30 percent  between Q2 2013 and Q2 2014.
Nanigans found that Facebook advertisers' shift to mobile wasn't stopping. After mobile rose to claim the majority of Facebook advertising worldwide in Q1 2014, its share leapt nearly 5 percentage points the next quarter, from 51.4 to 56.3 percent.
eMarketer expects Facebook's global mobile ad revenues to maintain impressive growth over the coming years. In 2014, the social network will see its mobile ad revenues soar 131.3% worldwide to hit $7.28 billion—or 22.3% of the global mobile advertising market. We estimate that this total will reach $13.07 billion by 2016.
Source:emarketer
Tags: brands Facebook mobile ad revenues mobile advertising market newsfeeds Page Posts social network