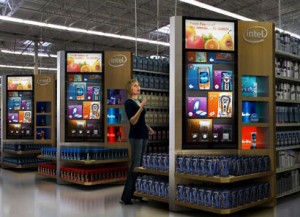 Asia-Pacific is already a digital ad giant, with expenditures in the region having reached $27.3 billion last year, according to eMarketer's forecast for digital ad spending. The region is expected to become the second-largest digital ad market in the world by the end of this year, surpassing Western Europe by nearly $2 billion.
The major emerging markets of Indonesia, China and India will increase faster than Asia-Pacific's overall regional growth through 2016, while mature markets in Australia, Japan and South Korea will continue to increase at a steady but unspectacular clip.
India and China will see growth of around 30% each this year, and maintain a pace of increase of about 20% or higher throughout the forecast period. The amount marketers will devote towards digital ad spending in Indonesia is forecast to see especially high growth, though this will be primarily due to the fact that the country recorded only $140 million in digital advertising last year.
Having achieved a peak 25% increase last year, Asia-Pacific will experience considerable growth throughout the forecast period, eMarketer estimates, spurred largely by digital ad spend growth in these emerging markets.
By 2014, marketers in China will invest more in digital advertising than their counterparts in Japan and the UK, as China pushes ahead to the No. 2 spot in worldwide digital ad expenditures. Despite their high growth rates, India and Indonesia will continue to account for the smallest share of digital ad dollars in the region.
China's share of digital ad spending in Asia-Pacific is expected to rise to 36.1% in 2016 from 27% in 2012, while Japan's share will drop from 35.1% to 25.8%. The two countries will account for the lion's share of digital ad spending in the region through 2016, according to eMarketer's forecast.
Source:eMarketer
Tags: Asia Pacific China Digital Ad Spend digital ad spending eMarketer Emerging Markets Forecast Growth Japan