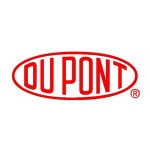 DuPont The Power of Shunya, a branded content and activation initiative received four prestigious gold medals at the recently held Direct Marketing Association India (DMAi) Awards. DuPont The Power of Shunya won golds in categories as diverse as creativity in direct response, branded content, the craft of animation, and effectiveness.
DMAi Awards, in alliance with DMA International Echo Awards, honours creative excellence in marketing and advertising campaigns that have raised the bar on originality, response strategy, interactivity and marketing impact. DuPont was the only company to win 4 gold medals at these awards.
At its core, The Power of Shunya is a collaborative and science driven platform consisting of two inspiring television series – The Quest for Zero and The Challenge for Zero. The programs showcased companies and individuals that epitomize the spirit of Indian ingenuity and how science-driven solutions can help solve some of the key challenges facing India. The TV series were developed in collaboration with Ogilvy Entertainment and Times Television Network.
DuPont believes science based solutions and a collaborative approach can play a vital role in addressing key challenges facing India in areas such as food and nutrition, energy, safety, infrastructure and environment. These solutions can not only contribute to India's growth but also make a difference in people's lives.
Tags: Direct Marketing Association India DMAi DMAi Echo Awards DuPont