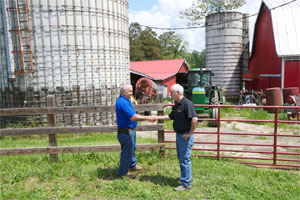 Discovery Turbo introduces two new format series delving into unique competitive concepts.Go inside the boxing world as five trainers work tirelessly to revive boxing in Boston in THE FIGHTERS. Step into the old-fashioned and competitive world of bartering in the DUKES OF HAGGLE.
In THE FIGHTERS, legendary boxer Peter Welch enlists the help of the city's top trainers from rival boxing gyms to revive boxing in Boston. Welch formulates a plan to revitalise the sport.Each week, the trainers will choose their top amateur fighters to represent their gyms in a bout. After seven days of intense training, the fighters will face off in the ring with their professional futures at stake.THE FIGHTERS premieres on July 30, airing every Wednesday at 9 PM.
DUKES OF HAGGLE takes viewers inside the underground barter and auction economy, where one man's trash is truly another man's treasure.   A cash-strapped economy has given rise to a whole new breed of savvy tradesmen who barter for a living. Deep in the heart of Appalachia, these barterers spend their time scouring farms, flea markets, backyards and junkyards for items they can sell at the weekly auction.DUKES OF HAGGLEairs weekdays (Monday to Friday) at 10 PM, starting July 21.
Commenting on the new series, Rahul Johri, Executive Vice President and General Manager - South Asia and Head of Revenue, Pan- Regional Ad Sales & Southeast Asia, Discovery Networks Asia-Pacific, said, "Discovery Turbo is the one-stop-shop for automotive programming on Indian television. The channel introduces new formats to appeal to our viewers who prefer fast-paced, high-stakes television."
Each episode of THE FIGHTERS documents the daily struggles, personal relationships and epic training sessions as the fighters prepare for the fight of their lives - where only one will overcome the odds and emerge victorious. Every week, these three rounds will help decide not only their fates, but also the fate of boxing in Southie, Boston.
Offering a glimpse into North Carolina's barter and auction economy, Discovery Turbo'sDUKES OF HAGGLE follows four rival barter teams as they leave no stone unturned in order to find the items that will earn them a weekly paycheck. This comical group remains fiercely competitive as their livelihood depends on finding valuable items to flip for big profits at weekly auctions.  From bizarre novelty collectibles, including a 10-foot ear of corn to Civil War swords, from 1948 Ferguson tractor to classic Chevy pick-ups, these barter teams go head to head with every tradesman in town to talk the sellers into the most profitable deals. The best swappers in the south only have a few days to fix up their items and flip them at Neal Auction house.
Tags: Discovery Turbo Dukes of Haggle The Fighters