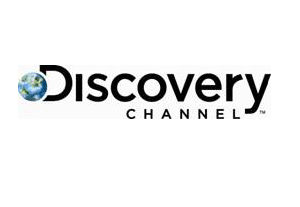 New Delhi: India's holiest river, Ganga, has an enigmatic story to tell, starting from its source in the mighty Garhwal Himalaya and flowing downwards to the Northern Indian plains. On the night of October 13th, Discovery Channel will exclusively feature this pious journey, showcasing incredible footage and narratives in GANGA: RIVER DIVINE. The narrative will explore not only the myths surrounding the river's origins, but also the geological and geographical aspects of the area.
As the leading factual entertainment network, Discovery Channel celebrates the wonders of India and brings to viewers exciting and relevant content. The film explores the many facets of river Ganges; from the spiritual, to the social and geological.
The film opens at the source, where River Ganga emerges from the glacial peaks of Shivling and Bhagirathi. This region attracts believers from across India and abroad, who undertake a profound journey along the river to explore their faith and purpose. The first manifestation of the river, the Gangotri Temple, is one of four key Char Dhams or Hindu pilgrimage sites. It is located in India's land of Gods, Devbhoomi. The narrative will flow with the river, from one Char Dham to the next. It will settle upon Badrinath, capturing rare footage of the Mata Murti Mela for viewers across India. Then, it will take a turn to reach the tributary Ramganga near the white water rapids of Devprayag.
The banks of Ramganga support a massive ecotourism industry, alluring tourists and wildlife lovers to the Jim Corbett National Park. From here, the film will take us to the Northern Indian plains at Rishikesh, the world's Yoga Capital; and ultimately land at Har Ki Pouri in Haridwar where the locals congregate for the Aarti ceremony. The footage captures the brilliance of River Ganga accentuating its ever-present holiness and sharing exquisite stories that bring to life its dramatic history.
Tags: Discovery Channel Ganga