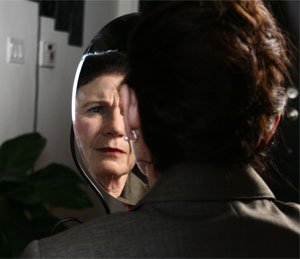 Discovery Science presents BROKEN MINDS, a fascinating new mystery series hosted by Dr. Reef Karim that will take viewers to the most baffling regions of human behaviour - where patients live in an alternate reality and doctors struggle to unlock the answers trapped deep inside their minds.
The series will uncover these rare disorders and their impact on the day-to-day lives of their unfortunate victims.
BROKEN MINDS premieres on 9th August, Sunday at 7pm on Discovery Science.
From a man who is obsessed with cutting off his perfectly good left leg to a woman who awakes from a nap assuming she is 39 with a young daughter — but soon learns her daughter is an adult, she is 62, and the husband she was expecting has been replaced by a stranger, BROKEN MINDS explores the complicated and mysterious behaviours of the human brain.
Rahul Johri, Executive Vice President and General Manager-South Asia and Head of Revenue, Pan- Regional Ad Sales & Southeast Asia, Discovery Networks Asia-Pacific said, "Discovery Science presents the most alluring subjects with in-depth analysis and perspectives. BROKEN MINDS will have medical professionals who will delve into the real cases and disorders."
Each episode will have a new case to study and examine, Dr. Reef Karim from the series will educate the viewers about the extreme human behaviour where the barrier between consciousness and chaos breaks down.
Tags: broken minds Discovery Science Dr.Reef Karim human brain mysteries of Human behaviour