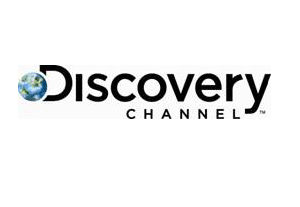 Discovery Channel associates with HASPTA for the 10th edition of the mountain biking championship - MTB Himalaya Biking 2014.   The channel has been collaborating with MTB Himalaya Biking for three consecutive years and has supported to make it one of the most prestigious biking championships in India.
The 3rd toughest endurance race in Asia is also endorsed by Bollywood Actor Hrithik Roshan this year and is supported by Hero Cycles.  The race kick started from Shimla on 26th September and will cover a total distance of 540 kilometers before reaching back on 3rd October.
The association between Discovery Channel and MTB Himalaya Biking 2014 is an effort to spread awareness about sportsmanship and mountain biking in India.  This year MTB Himalaya Biking will have 70-member crew and 65 participants from 12 different countries. For the very first time, India will see an array of world renowned cyclists, who have made a profound impact on the world mountain bike racing scene.
Commenting on the association, Rahul Johri, Senior Vice President and General Manager – South Asia, & Head of Revenue – Southeast Asia and Pan Regional Advertising Sales, Discovery Networks Asia-Pacific said, "Discovery Channel is pleased to partner with MTB Himalaya biking 2014 for third consecutive year.  This association complements Discovery Channel's brand promise to offer our viewers an experience of thrill, adventure and entertainment and strengthens our connect with them."
MTB Shimla has come up as one of the pioneer events in India in a very short span of three years. Like the past two editions, it will take participants around routes, most of them undiscovered and some specially earmarked for maximum thrill to the riders. The race track consists of river bed sections, speedy downhill and gut wrenching uphill stretches with ninety percent of the track being off road which will allow riders to experience the real adventure of mountain biking in the soothing ambience of nature.
Tags: Discovery Channel Hrithik Roshan MTB Himalaya Biking 2014