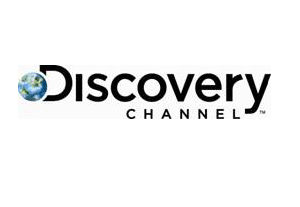 Joining one of the largest environment campaigns around the world, Discovery Channel pledges to support WWF's Earth Hour initiative. Earth Hour is the world's biggest celebration for our amazing planet – every year on the last Saturday of March, millions of people across the globe unite in a spectacular show of support to raise awareness about climate change.
This year, Earth Hour will be observed on Saturday, March 29, 2022 from 8:30 PM—9:30 PM.
This association between Discovery Channel & WWF India is a collective effort to raise awareness on the importance of climate change, energy conservation and inspire individual action. The promotional partnership will be leveraged through Discovery's networks in India spanning on-air, digital and social media platforms and on-ground events.
Commenting on the association, Rahul Johri, senior vice president and general manager – South Asia, & Head of Revenue – Southeast Asia and Pan Regional Advertising Sales, Discovery Networks Asia-Pacific said, "Discovery Channel's partnership for Earth Hour is our constant endeavor to give back to the planet and empowering people to make a difference to the world.  Through this campaign, we aim to raise awareness about the importance of energy conservation amongst viewers and help build a sustainable environment."
Ravi Singh, Secretary General & CEO, WWF-India, said, "Earth Hour is a global campaign by WWF that has led massive collective action around the world, every year since its inception. This year, we are happy to associate with the Discovery Channel to carry the message of Earth Hour and the aspects of climate change to an even larger audience. The association with this leading television network will, we hope, help strengthen the Earth Hour initiative to draw attention to conservation issues that we face as a planet. We thank Discovery Networks and look forward to working together presently and in the future."
Discovery Channel, through its year-round programming, sensitises viewers about the delicate balance that needs to be struck between mankind and the environment.  Emphasising the importance of conservation, the channel highlights issues such as impact of climate changes, dwindling animal species and global warming and save environment.
Though the one-hour lights-off event is the main driver of a now-larger movement, Earth Hour's full ambition is for people to take action beyond the hour.
Since launching in 2007, Earth Hour has seen iconic landmarks such as London's Tower Bridge, Athens' Acropolis, Rio de Janeiro's Christ the Redeemer statue, Moscow's Kremlin, New York's Empire State Building and Sydney's Opera House and Harbour Bridge switch off as a symbol of commitment to protect the planet. Earth Hour aims to encourage an interconnected global community to share the opportunities and challenges of creating a sustainable world.
Tags: Discovery Channel Earth Hour environment campaigns