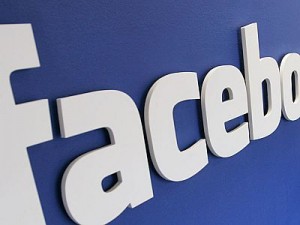 Which web and mobile properties found the largest audiences in 2012? According to Nielsen, Americans on the web were most inclined to search, socialize, shop, browse or, of course, look things up on Wikipedia.
The two US sites that averaged the greatest number of monthly unique visitors were web giants Google and Facebook: the former averaged over 172 million monthly unique visitors, the latter close to 153 million. Large online media sites Yahoo! (#3) and AOL (#7), shopping juggernaut Amazon (#8) and search offerings from Microsoft (#6) and Ask.com (#10), all found their way into the top ten as well.
In addition to being the No. 4 US website overall, Google's YouTube was unquestionably the top destination for online video, averaging over 132 million monthly unique viewers and a staggering 15 billion video streams per month. Nielsen also found that internet portals remained bigger-time video destinations than Facebook—both Yahoo! and AOL attracted more average monthly viewers and more streams per month. TV- and movie-streaming site Hulu had a relatively small audience by these standards—attracting less than one-eighth as many monthly visitors as YouTube. That audience, however, is notably passionate, streaming an average of 833 million videos a month, the second most of any site on the internet.
Nielsen found that the largest number of users on both iOS and Android phones flocked to practical apps. On Android, the Google Search app had the greatest number of average monthly unique users, followed by apps for Gmail, Facebook, Google Maps and YouTube.
On the iPhone, map apps were the most widely used, followed by Facebook, YouTube, stocks and weather. This means that, according to the data, more iPhone users were interested in checking their portfolios than finding out whether or not it was going to rain.
The Nielsen analysis also showed that consumers were responding to Facebook's aggressive push into mobile this year. The iPhone apps on the list that saw the biggest year-over-year growth were Facebook Messenger (+554%) and Instagram (+197%), also owned by Facebook. On Android, however, the fastest-growing app of the year was Facebook rival Twitter.
Source:eMarketer
Tags: aggressive push Amazon Americans Android AOL app preferences Ask.com browse or consumers eMarketer Facebook Facebook Messenger Google Hulu inclined Instagram internet portals iPhone iPhone apps Large online largest audiences media sites Microsoft mobile Mobile Properties monthly viewers movie Nielsen online video search search offerings shop shopping juggernaut small audience socialize streaming streams top destination Top Web Trends TV Twitter US sites video destinations video streams web Wikipedia Yahoo! YouTube