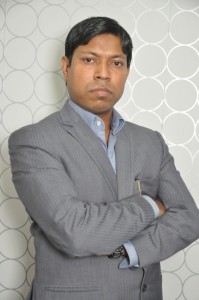 Mumbai: Carat Fresh PR, from the Aegis Media Group, has won the PR mandate for Bookmycab.com. Bookmycab.com is a leading provider of most affordable radio taxi service and  is also revered as the first taxi service in Mumbai and in India to launch metered Black & Yellow (Non Air-Conditioned) Taxis as well as metered Cool Cab (Air conditioned) as Radio Taxis.
With over 3000 taxis registered for the service, the company follows a stringent process of recruitment of taxi drivers and taxis.
Commenting on the development, Avinash Gupta, CEO Bookmycab.com said "We are extremely delighted to partner with Carat Fresh Integrated and are looking forward to a strong and successful association. Agency will be responsible for building brand awareness, corporate reputation and strategic visibility for the Bookmycab.com business in India. They have a very successful track record and the required insights the ability to understand our business."
Commenting on the same, Sidharth Ghosh, Vice President, Carat Fresh Integrated said "We are truly excited to be associated with Bookmycab.com. which operates in a challenging segment like radio taxi service. We are confident of supporting Bookmycab.com. business objectives with our insight-driven strategy and effective communications."
Carat Fresh PR is redefining industry standards by focusing on research as a tool to introduce science and logic to the experiential marketing industry. The agency is investing in building research tools which will give further insights into efficient planning that will help clients further enhance their customer- brand engagement.
Carat Fresh PR is the PR arm of Carat Fresh Integrated. Carat Fresh Integrated works with some of the best brands across the industry including Air Asia, Idea, Philips, Tata Chemicals, WHO, MVN University, Nunhems, AkzoNobel India (Dulux Paints), Siyaram's, Triumph, Tilaknagar Industries, Tanishq, Voltas, Lipton, MAAC, Autodesk,  and  Tanishq to name a few. On the PR front, SCA , Madame, Accelya Kale, Richfeel, Diaped, Ayushakti are some of the brands that came on board with  Carat Fresh PR  this year.
The Aegis Media India group comprises Carat Fresh Integrated  (Experiential), Vizeum, Posterscope, the global OOH sector leader, Brandscope, Hyperspace (Retail), PSI (Airports), Doosra (Creative), Carat, the world's largest independent media communications specialist, Isobar, the global communications agency with digital at its heart and iProspect, the global leader in search and performance marketing.
Tags: Bookmycab.com Carat Fresh PR PR mandate