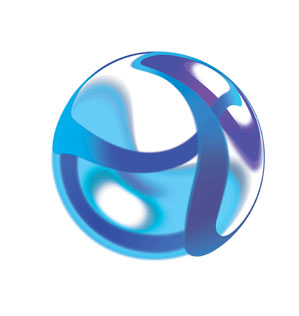 Mumbai:Carat Fresh Integrated an experiential marketing agency from the Aegis Media Group has succeeded in bagging the PR mandate for Richfeel.
Richfeel is founded by Dr. Apoorva Shah and Dr. Sonal Shah in 1986 and has been a brand that is synonymous with total personal care solutions from the experts. Over the years Richfeel has brought in many firsts to India. Richfeel is the first and only Trichology chain in India- it is a concept that combines content and style that has amalgamated the scientific know-how of a medical practitioner and the finesse of an aesthetician to provide holistic solutions for hair, beauty and body care needs.
Confirming the same, Dr. Apoorva Shah (Founder – Richfeel) commented, "By appointing Carat Fresh Integrated as our PR agency, we hope to reach out to our consumers and increase our brand recall value. With their assistance we look forward to strengthen our leadership status in the market. Their in-depth media knowledge will help us to achieve our business objectives."
Confirming the association, Sidharth Ghosh, VP - Carat Fresh Integrated said, "Richfeel is an important win to us and we will be happy to partner them in achieving their business objectives.  Carat Fresh Integrated is growing rapidly, not just in PR but in the entire gamut of experiential marketing,  including  activation, rural marketing, events, entertainment and sports marketing. We endeavor  to provide Richfeel and all our clients the best services, of global standards".
With over 54 clinics across India, Richfeel Trichology has become the largest trichology chain in the world. They have developed many new technologies in the field of trichology like TST+, HairDX, HTMA and Anagrow.  In 2008, Richfeel moved forward into the wellness arena where they opened their first spa- Richfeel- the luxury D Tox Spa in Mumbai. In 2012, Richfeel started India's first designer hair restoration centre called Hair Forever. Today, under the brand Richfeel, Dr. Apoorva Shah and Dr. Sonal Shah have over 100 personal care products to their credit.
Carat Fresh Integrated would help Richfeel to reach out to the audience via communicating through the right channels,   that would in turn support the brand expand its scope across India.
The Aegis Media India group comprises Carat Fresh Integrated (Experiential Marketing), Vizeum, Posterscope,  the global OOH sector leader, Brandscope, Hyperspace (Retail), Carat, the world's largest independent media communications specialist, PSI (Airports), Doosra (Creative), Isobar, the global communications agency with digital at its heart and iProspectCommunicate2, the global leader in search and performance marketing.