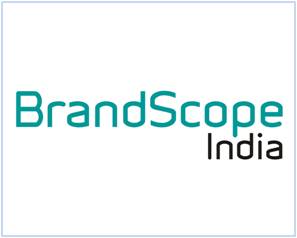 Brandscope India, won two gold's and a silver award at the recently concluded 2nd Asian Customer Engagement Forum & Awards at ITC Grand Central Hotel, Mumbai.
The award aims to honour the best practices of all the sectors including countries such as India, Sri Lanka and GCC countries.
Brandscope India won the gold for "excellence in Out of Home innovation" for Fox Traveller Sound Trek TV show, a gold for "excellence in Out of Home creativity" for Movies Now Star Wars and a silver for "excellence in BTL activity successful use of technology" for Fox Traveller Sound trek TV show.
"We consider it a moment of great pride for Brandscope India. Our thanks goes out not only to the jury and CEF but also our clients who have encouraged us and given us the space to express ourselves in the Out of Home domain. We believe too that as the Indian consumers evolve, there is a far greater need to engage them across platforms and experiences. Integration and innovation across traditional and new media opportunities is the key and at Brandscope we are well equipped to deliver not just innovations that are out of the box but engagement and experiences that are well within the box that have hitherto been ignored" said , Fabian Cowan, Vice President, Brandscope India on winning the awards.
Haresh Nayak, MD Posterscope India says, "Interestingly, advertising in India today has gone through many changes in techniques & style of Promotion. Secondly, the changing lifestyle of customers calls the attention of advertisers to re-study the mediums of brand communication and engage them in ways that are interesting. This recognition from CEF strengthens this belief of ours Brandscope India is part of the Posterscope Group and works with a diverse set of clients across categories like Automobiles, Consumer durables, finance and lifestyle products,".
Tags: Brandscope ITC Grand Central Hotel Mumbai