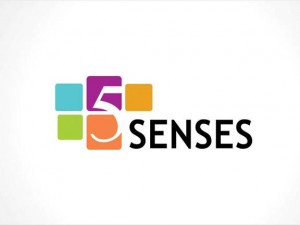 Mumbai:  Blue Bytes News, India's leading news research, monitoring and analysis agency announced the arrival of 5 Senses, a comprehensive and affordable PR Performance Measurement Tool.
Conceptualized and developed by Blue Bytes News, 5 Senses is designed to put the relation between the PR functionaries and Company CXOs on a firm footing. This innovative tool will provide ROI measurement and insights through quick and easily decipherable graphs that will be delivered to the clients on a monthly basis. 5 Senses comes at a very attractive price tag and is touted to be a 'must-have' tool in every corporate office and PR agency.
Elucidating the USP of 5 senses, Piyush Jain, CEO, Blue Bytes News said, "While the need of measurement in PR is apparent, the question is of its affordability. With 5 Senses, we have addressed this particular need of the PR community. We have translated our experience of Reputation Benchmark Study, which is India's definitive study on reputation, and created a comprehensive yet affordable measurement tool that will benefit the PR Agencies and the corporate world alike. At bluebytes we 'tangibilize' communication and constantly aspire to 'Make Life Easy' for the communication fraternity, 5 Senses is a service in that direction".
5 Senses, PR performance tool comprises of comparative ROI and insights which will help the PR professionals to showcase their effort through ROI as well as gain insights on their own performance. The analysis is delivered through power point presentation, consisting 40 insightful graphs which provide comparison with peers over 3 preceding months.
With its vast resource of data combined with exemplary implementation skills, bluebytes has been recognized for providing intelligent, insightful and actionable information for businesses to succeed and grow in a competitive environment. The company believes that its reputation and market presence will be further strengthened with the unveiling of 5 senses.
Tags: 5 Senses Blue Bytes PR performance measurement tool