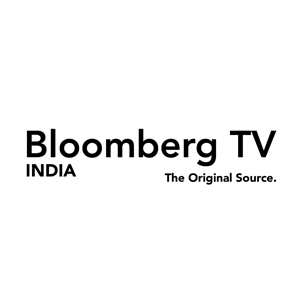 Bloomberg TV India, the country's leading English business news channel, presents and all new show 'Inside India's Best PSUs'.  The show will put the spotlight on the challenges faced by the government owned corporations and highlight how the recovery is going to pan out to take the Indian economy in the right direction.
In the New government's maiden budget, Finance Minister Arun Jaitley raised the disinvestment target for the current fiscal to Rs. 58,425 cr. This means that PSUs will be a crucial part of the government's plan to get the economy back on track. In India, 229 PSUs account for nearly a fourth of the GDP. In this scenario, the most anticipated questions in mind would be 'what sectors or companies are going to be in focus? And what does this mean for PSUs going ahead?'
Comprehensive programming led by Mini Menon, Executive editor, Bloomberg TV India, will give   insightful and in-depth coverage on Indian PSUs. Commenting on the launch of the show, Mini Menon said, "PSUs provide leverage to the government to intervene in the economy directly or indirectly to achieve the desired socio-economic objectives and maximize long-term goals. With this show we continue to provide our discerning viewers more than just financial news and analysis. Our objective is to offer our audience a wholesome programming on the various sectors that will take the nation to its next level of growth."
The show will be a 13 part series comprising of hard hitting half an hour interviews with the leaders of some of India's biggest PSUs. They will share their insightful views on the challenges faced by the industry, on opportunities for growth and their individual strategies, to beat the downturn of the sector.
Mr. Lavneesh Gupta, COO, Bloomberg TV India said, "Our strategic approach has always been to provide hard hitting news which helps our viewers to take informed decisions. Taking this into consideration, the show will bring together the most promising leaders from India's leading PSUs."
The show will look at some of top PSUs like NTPC, SAIL, BPCL, LIC, Indian Oil, UBI, REC and many more.
"Inside India's Best PSUs" will air exclusively on Bloomberg TV India, on 12th November at 8:30 pm and repeats on Saturday 8:30 pm and Sunday 7:00 pm.
Tags: Bloomberg TV India