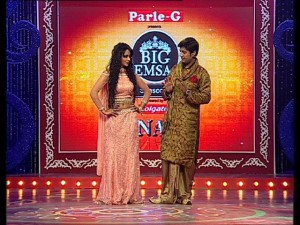 Big Magic  has strengthened its distribution with India's leading Direct-To-Home (DTH) player, Tata Sky. The channel will  now be available from 1st on February on Tata Sky channel no138 subscribers across the country.  This move helps Big Magic to gradually fortify its space in the comedy genre in India with original differentiated content.
This announcement enables Tata Sky to offer its viewers a differentiated content around comedy with Big Magic's programming mix targeted to a relevant and discerning audience base across relevant markets. Big Magic's original programming mix is a comical line up of hilarious sitcoms, a side splitting historical comedy; laugh out loud weekend specials, festive specials and comedy blockbuster films.
Its shows include Har Mushkil Ka Hal Akbar Birbal, Uff Yeh Nadaniyan, Bal Gopal Kare Dhamaal and more catering to wholesome entertainment for each segment and age group. With new shows coming up centered around comedy, Big Magic is poised to engage, enrich and entertain its new audiences across the country.
As mentioned by Paolo Agostinelli, Chief Content and Business Development Officer, Tata Sky - "For Tata Sky, catering to consumers across age groups with the growing preference towards comedy, Big Magic as a channel would be a rather unique offer suiting the needs of our customers across the country. We will finally showcase the range of offerings from Big Magic on our platform."
Speaking on the occasion, Lavneesh Gupta, COO, Reliance Broadcast Network said, "We are happy to announce our availability on Tata Sky, which allows Big Magic to immediately grow its reach across the geography. We are confident of our product with differentiated comedy content and designed as per audience needs for the entire family. Strengthening our distribution spectrum is a strategic move towards focusing on growing the channel with additional new content that is expected soon."
Big Magic is available across key DTH players such as Tata Sky, Airtel, Videocon, DD Free Dish, Dish TV, Reliance Digital TV along with Hathway, Incable, Digicable, DEN, 7 Star, ABS, Siticable, Star Broadband and GTPL amongst others.
Tags: Airtel BIG MAGIC DD Free Dish Dish TV Reliance Digital TV Tata Sky Videocon