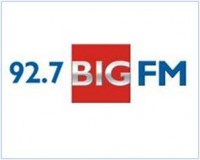 BIG FM has launched a brand new radio show for Uttar Pradesh market 'Mere Desh Ki Dharti'. With the latest in agriculture being doled out to listeners in an engaging storytelling format, the show will touch upon success stories in the farming community and expert opinions in a two-hour format.
Mere Desh Ki Dharti is based on a story format which revolves around a student who has just returned home from his college after a long time and is surprised to see all the changes in the field of agriculture in his village. He has a brief discussion about it with his father who is a progressive farmer and gets to know the new techniques that are now being used in the field of agriculture.
The show features one weather advisory, one success story and covers a wide range of topics like sources of information on agriculture, sugarcane farming, summer crops, hybrid seeds, organic farming, integrated pest management, soil fertility management, dairy farming, weather and plant protection, poultry livestock management . The show also provides a patriotic and proud feeling of being an Indian and will pay tribute to the agricultural and economic development of the country.
Mere Desh Ki Dharti is yet another example of 92.7 BIG FM being true to its 'Suno Sunao, Life Banao' objective of reaching, engaging and enriching consumers through the power of relevant ideas and in the process, creating ever growing value for their stakeholders. Ganga Kaveri Seeds Pvt. Ltd is a proud associate sponsor of the show, augmenting its significant goodwill and focus on serving Indian farmers for overall development. The Indian Council of Agricultural Research has also joined hands with 92.7 BIG FM as its knowledge partner on the show.
With informative and innovative programs like 'Mere Desh Ki Dharti', 92.7 Big FM hopes to attract a larger audience through its vast radio network and continues to positively impact the lives of its listeners. 'Mere Desh Ki Dharti' airs on 6 stations of 92.7 BIG FM in Uttar Pradesh every Sunday, at 7am with the concluding episode on 15th June.
Tags: Big FM Mere Desh Ki Dharti new radio show Uttar Pradesh