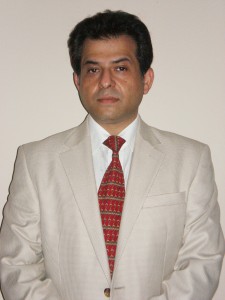 Best Foods, one of the largest rice companies in India, has announced its association with the upcoming Bollywood movie, Shaadi Ke Side Effects. To leverage the Perfect Match proposition of the brand,   with the synergy between the lead actors of the movie the brand has recently launched a TVC featuring 'Vidya Balan'and 'Farhan Akhtar'. The TVC is a rendition of scenes from the movie 'Shaadike Side Effects' and connects beautifully to 'Best Rice'.
Best foods is an integrated player of rice, health & wellness products and the brand has an extensive offering of ready to eat  meals and ready to cook range of  culinary pastes and sauces.
Speaking on the association, Dr. Aayushman Gupta, Chief Executive Officer, Best Foods Limited said, "We always reinvent our marketing efforts in order to maintain a top of mind recall for the brand. With this viewpoint, we partnered with Shaadi Ke Side Effects and have launched a rendition of our brand TVC, with fresh visuals from the movie. We have been receiving a phenomenal response for the TVC and are already evaluating further such associations."
Last year, Best Foods partnered with Bollywood Blockbuster, 'Chennai Express'and received an encouraging response for their TVC created on the similar lines.
FarhanAkhtar and VidyaBalan stars in ShaadiKe Side Effects, directed by Saket Chaudhary. The movie is a sequel of PyaarKe Side Effects. The romantic comedy deals with discovering fresh romance in a marriage.
Tags: Best Foods Bollywood Shaadi Ke Side Effects