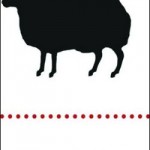 Child Rights and You and BBH India, CRY's creative partner have joined hands to spread awareness about the importance of voting for child rights in India as part of CRY's nationwide campaign 'Vote for Child Rights'.
CRY works towards sustainable change, by ensuring all children receive their rights. 'Vote for Child Rights' campaign aims to pursue political candidates to ensure due emphasis is given to child rights in their party manifestos. The mission was to make politicians stand up and take notice.
Instead of a simple pledge, BBH India did something unique and created a vote bank. Strength in numbers encourages the audience, and a vote bank in itself is what politicians pay attention to.BBH created a campaign around the childmark, a yellow dot symbolising your vote for child rights. The campaign was driven online and on ground.
Subhash Kamath, CEO and Managing Partner BBH India said, "Child Rights is a very real issue. People don't fully understand the concept so we wanted to bring it right upfront. Not with a predictable lecture on the issue, but with an inspirational film. We wanted to make it interesting so people will engage and share it with friends."
The film demonstrates, in the most simple manner, how the yellow childmark and a vote bank can make all the difference. Essential child rights were highlighted including the right to education, nutrition, protection and most importantly, the right to a childhood.
On the making of the film, Russell Barrett, CCO and Managing Partner BBH India said:"The first bit of creative thinking was to suggest that to get politicians' attention, we have to create a vote bank. That's exactly what we set off to do ".
Emphasizing on the importance to reach out to politicians and public through this campaign, Anita Bala Sharad, Director, Resource Mobilisation, CRY said, "This campaign aims to urge politicians to put children first and the general public to vote for a party that does so. While several nationwide initiatives and policies are in place to protect children against violation of their rights, there is a visible lack of political will to implement the same ".
You too can watch the film and pledge at www.CRY.org/voteforchildrights. No matter what happens this election, make children win.
BBH is now a creative network wholly owned by the Publicis Groupe. BBH India was founded in 2009 and since then has grown very rapidly to a staff strength of 70 people and manages a portfolio of diverse clients and brands that include Unilever, Marico, Diageo, Skoda, Red Bull, DSP BlackRock, Romedy Now, Movies Now and World Gold Council, amongst many others.
Tags: BBH India campaign child rights CRY Vote for Child Rights