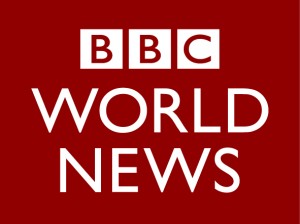 BBC World News has announced a brand new suite of video on demand (VOD) content, meaning that its international distribution partners can now offer their customers a raft of the channel's award-winning and top quality programmes wherever and whenever they want it.
The package, which is available now, includes over 120 hours of the channel's best-known long-form content strands, including HARDtalk, Click, The Travel Show and Our World each year. The package may also include specials and thematically grouped content, all of which is specifically commissioned for international audiences.
Colin Lawrence, Director of Distribution for BBC Global News Ltd, said, "The fact that we have award-winning  long form content that sits alongside our world class news and current affairs has always been one of the things that makes BBC World News stand out against our competitors.    We know from the quantity and quality of our social media engagement that these programme brands are widely recognised and appreciated around the world.  As consumers increasingly demand content on their own terms, we're pleased that we can now offer our partners a suite of programmes of this quality and range to serve their needs."
File delivery means the content is available in both SD and HD, further super-serving the time-shifted audience.
Programmes included in the package are:
Click
Click explores the latest developments in the world of technology. Spencer Kelly and the team review the latest gadgets and provide a comprehensive guide to all the latest websites, games and computer industry news.
HARDtalk asks the tough questions to the world's biggest newsmakers, uncovering the full stories behind the big headlines. Stephen Sackur talks to famous names from all walks of life about the highs and lows in their lives, focusing on in-depth interviews with hard-hitting questions.
The Travel Show
The Travel Show launched in February, building on the success of the BBC's Fast:Track, which has long been a trusted source of expertise, information and advice for travellers across the globe. It showcases the very best in consumer and travel journalism, with each show focussing on the current issues and trends that are influencing global travel choices.
One Square Mile
One Square Mile takes the lid off a neighbourhood. BBC reporters explore part of a town or city and talk to the people they meet to find out what their everyday concerns are. The programme aims to discover what life is really like for residents of the neighbourhoods in the chosen 'one square mile.'
Our World
Our World is an award-winning flagship documentary strand which shows compelling stories from correspondents around the globe on the key issues of our time.
Working Lives
Working Lives takes a handful of working people from a wide cross-section of the workforce and looks at where they work, what they earn, how skilled they are and what their overall 'working life chances' are.
Tags: BBC World News click content HARDtalk One Square Mile Our World The Travel Show video on demand Working Lives