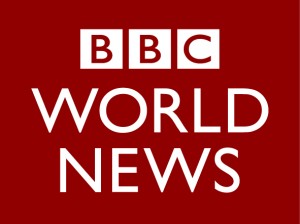 New Delhi:Changing Fortunes on BBC World News continues with a programme exploring the new digital rich, who've made their fortunes in e-commerce, information technology and mobile communications.
Changing Fortunes is a six part series by BBC World News, exploring the new patterns of wealth that have emerged over the last two decades. The fall of the Soviet Union, the liberalization of India and the opening of China have brought vast new markets into the global economy. The resulting commodities boom has created an explosion of wealth and the rapid development of the internet continues to generate new fortunes.
From the United States, to Brazil, Europe, Africa, India and China - the series meets some of the innovators, entrepreneurs and business success stories whose fortunes offer a window into our rapidly changing world.
Episode three, Wealth.com, (to be broadcast on 16th and 17th February) takes a look at three of the people who have successfully reaped the benefits of emerging technologies as the internet has boomed.
As founder of moneysupermarket.com, the price comparison website, Simon Nixon was named Britain's richest young entrepreneur in 2008. A former accountancy student, Simon launched moneysupermarket.com in 1999 and travelsupermarket.com in 2004.  When the company was floated on the stock market in 2007 it was Europe's biggest ever internet stock market flotation, making Simon £100 million the richer overnight. In 2010, he started a new venture - Simonseeks - which was awarded Website of the Year by The Good Web Guide.
Kris Gopalakrishnan is the billionaire co-chairman of Infosys Technologies, the trailblazing Indian global consulting and IT services company. With master's degrees in Physics and Computer Science, Kris co-founded Infosys in 1981 and helped grow it into £30 billion dollar business.
Thanks to a generous employee stock option plan, around 4000 Infosys employees have become millionaires. In January 2011, the Government of India awarded Kris the Padma Bhushan, the country's third highest civilian honour. In April 2012, Kris was appointed as a member of the United Nations Global Compact Board - the UN's highest level advisory body, involving business, civil society, labour and employers organizations.
As a student in China, Lei Jun was a big admirer of Steve Jobs. Now chairman and CEO of smartphone company, , based in Beijing, Lei Jun has set his sights on providing a Chinese competitor to Apple's iPhone. Founded in 2010, Xiaomi sold 7 million phones in its first year, including an Android smartphone called the MI-One. Lei Jun became a billionaire after a new round of financing in June 2012 valued the company at $4 billion. Xiaomi evokes Apple-like adoration from its fans. An investor and serial entrepreneur, Lei has more than 4 million micro-blog followers in China.
Changing Fortunes, broadcast in association with Coutts, will TX weekly on BBC World News from 2 Feb on Saturdays at 07.00am; 09:00pm, and Sundays at 03:00pm