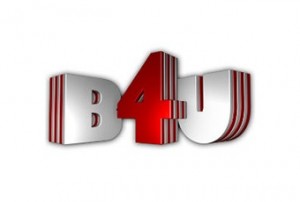 psLIVE, an experiential marketing agency from the Dentsu Aegis Group, has been appointed as the PR agency for the businesses of B4U Music, Movies and the newly announced Relativity B4U Joint venture. The win followed a multi-agency pitch. The account will be handled out of psLIVE's Mumbai branch.
B4U Music programming consists of chartbusting music shows which play the most popular Bollywood numbers and B4U Movies ensures to give its audiences the best films that bollywood has to offer. With Relativity B4U the company is looking to create and distribute innovative entertainment in India across Film, Television and Digital Platforms.
"psLIVE PR's strong combination of domain expertise with proven experience in industry relations and brand development was a perfect fit for our needs," said Sanjay Agrawal, Global COO, B4U. "The team is innovative, bold and creative. We look forward for their support in taking our brand to the next level."
"B4U is an important win for us. We have the necessary expertise in understanding their communication needs and will ensure superior value being delivered across relevant media." said Sidharth Ghosh, Vice President psLIVE.
As a global pioneer in Bollywood, B4U has maintained its position as a strong platform for promoting entertainment and culture in different mediums. Whilst a renowned television network, the channel also prides itself on its continuous involvement in events that are rich in culture, and celebrate the multicultural society we live in.
Tags: B4U B4U Music Movies PR agency psLIVE India