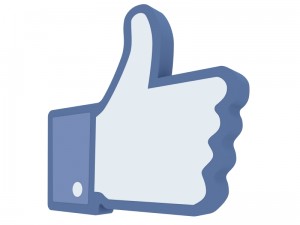 Facebook users will grow from 42.6% of internet users worldwide in 2013 to 54.7% in 2017. While 46.6% of people in North America and more than 30% of people in Latin America and Western Europe will use Facebook at least once a month this year, the Middle East and Africa and Asia-Pacific will have much lower penetration rates, which bring down the worldwide percentage of the population using Facebook to 15.4%.
eMarketer estimates that 63% of social network users worldwide will access Facebook at least once per month in 2013. In recent years, it has been common for users in countries such as China, Japan, South Korea and Russia to use local social networking sites as opposed to Facebook, which gives the site room for growth. By 2017, Facebook users will account for 69.5% of social network users worldwide.
Asia-Pacific has had among the fastest growth rates for Facebook use in the past two years, and through the end of the forecast period will be the highest growth area for the social network. Robust double-digit rates across the region are led by high growth in India, Japan and Indonesia. Growth will also be strong in the Middle East and Africa, though from a significantly smaller base of 127.4 million Facebook users in 2012, vs. 227 million in Asia-Pacific that year.
Asia-Pacific leads the rest of the world not only in Facebook user growth, but in sheer number of Facebook users. By 2017, eMarketer estimates, 616 million internet users in Asia-Pacific will use Facebook at least monthly, with nearly half that number coming from India alone. Latin America is the second-largest region in terms of number of Facebook users, and fast growth in the Middle East and Africa will push that region's Facebook population ahead of North America's this year.
Penetration rates, though, are still highest in the developed markets of North America and Western Europe. In Canada, nearly half of the population will use Facebook monthly this year; in the Netherlands penetration will be closer to two-thirds. While such high penetration does lead to slower growth, eMarketer does not believe Facebook has reached saturation even in the most-penetrated markets. Facebook users as a share of the total population will go up more than 6 percentage points in the Netherlands between 2013 and 2017, for example. Usage will climb more slowly in the US, but will rise from 46.4% of the population this year to 49.6% by 2017.
India, Brazil and Russia, along with the Middle East and Africa, are driving the biggest gains in Facebook's worldwide user base. According to new estimates from eMarketer, Facebook will pass 1 billion active users worldwide in 2013 as the company sees particularly strong growth in its Asia-Pacific, Middle East and Africa, and Latin American user bases, with each region set to rise by about 30% or more this year. By next year, Facebook will reach 1.26 billion global users.
The new figures—which include eMarketer's first-ever estimates for Facebook users in the Netherlands, Norway, Finland and Denmark—represent individual monthly active users who access Facebook via any device at least once per month. That's different from Facebook's reported figures, which includes all monthly active users (MAUs)—such as pets, brands and other types of accounts, along with individual users.
In the US, UK and Western Europe, growth will be much slower than in emerging markets. About half of the population in both the US and the UK will actively use Facebook this year. In Western Europe as a whole, penetration is somewhat lower, at 37% of the population in 2013. That will rise to 43% by 2017, as consumers in France, Italy and Germany remain marginally less enthusiastic about the social network.
eMarketer is relatively distinct in its methodology for evaluating Facebook usage, basing our estimates on an analysis of data sets from many third-party research sources, including survey and traffic data from research firms and regulatory agencies, historical trends, company-specific data, and demographic and socio-economic factors.
This allows eMarketer to consider the many discrepancies between research figures on Facebook, particularly their variance in methodology and definitions.
Despite some reports to the contrary, the collective body of research figures aggregated and analyzed by eMarketer suggests that Facebook's user base is not declining in mature markets such as the US, though some users may be spending less time on Facebook and more time on Instagram—which Facebook owns, but many research firms track separately. Meanwhile, older adults in mature markets continue to increase usage of Facebook, eMarketer estimates.
Many third-party figures analyzed by eMarketer, while noting declines in desktop usage, did not account for mobile usage of Facebook. Other firms that use panel-based measurement figures have only just begun to track mobile Facebook usage, making it difficult to differentiate long-term trends in mobile usage from seasonal variance. Figures on Facebook's mobile usage from many firms suggest strong uptake over the past year. Other survey-based figures suggest that while US time spent on Facebook may be declining among some groups like teens and younger adults—who have historically been very active Facebook users—their usage still falls within the definitions for "active usage" that eMarketer and many firms follow, which is a login or engagement with the platform over the course of a month.
Source: eMarketer
Tags: Asia Pacific fastest growth rates for Facebook use