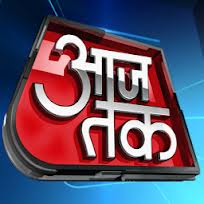 New Delhi: India's most trusted news channel, Aaj Tak has once again proven that when it comes to news, India always turns to the nation's news leader for the past 13 years.  The recent TAM data Week 52 (Saturday- CM Swearing in) states that Aaj Tak is the clear winner when it comes to delivering news that matters to the nation. Aaj Tak has not only widened its gap against the competitors but has also, stated dominance by achieving a higher market share and beating the combination of ABP news & India TV. (Aajtak 22.2%, India TV 8.6%, ABP News 12.7%)
Aaj Tak trounced its competition on the day when the Indian Democracy was witnessing a new beginning with Kejriwal's swearing in. In Delhi, Aaj tak was almost double the nearest competitor in the entire week.(Mkt Share 21.6%, No,2 was 11.5%). From the Visuals of Kaushambi Metro Station where Arvind Kejriwal boarded for Ramleela Ground to his Oath Ceremony, Aaj tak led all the way- through the day.
Commenting on the latest TAM data, Mr. Supriya Prasad, Managing Editor said, "This yet again proves that in the minds of the Viewer, News is synonymous with Aaj tak and Aaj tak alone. Crushing the competition by such a huge margin in every big News event is a result of the trust we have built over 13 years. We take this as an encouragement to further our ceaseless efforts in journalistic excellence".
Market: HSM
TG: CS 15+
Week 52'13 (Saturday),
Market Share %
Tags: Aaj Tak ABP News India TV most trusted news channel news leader