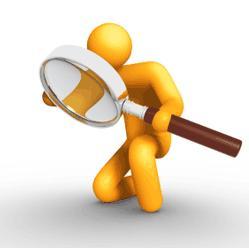 Overall ad spending growth in the UK is slowing in 2011, as continuing economic turbulence dents business and consumer confidence and squeezes budgets. Spending on all measured media will rise just 3% this year, eMarketer estimates. But if any media channel can show healthy growth and returns in these tough times, digital can.
Online ad spending, including mobile, is projected to rise by 11% this year, to £4.55 billion ($7 billion), and by a further 12% in 2012. Double-digit gains will continue through 2014.
eMarketer's estimates of digital ad spending in the UK are benchmarked against data from the Internet Advertising Bureau UK (IAB UK), PricewaterhouseCoopers (PwC) and Warc, for which the last full year measured was 2010.
The revival of display is gaining momentum, thanks chiefly to video. Online video advertising is on a steep upward trajectory, as brands take advantage of what is, in essence, TV advertising viewed on smaller screens. In some cases, advertisers who have struggled to understand or reap rewards from other forms of digital ads feel comfortable with video because it seems a familiar currency.
These and other developments are helping lead online to an ever-greater share of total ad spending in the UK. As total media spending stays relatively flat, digital will rise from 31.3% of the total this year to 39.4% by 2015.
By this metric, the UK is ahead of the US, where eMarketer estimates 19.9% of all ad dollars will go toward digital this year, climbing to 27.7% by 2015.
"Digital is the driving force of UK ad spending," said Karin von Abrams, eMarketer senior analyst and author of a forthcoming report on UK online and mobile ad spending trends. "For many advertisers, financial concerns are encouraging a shift away from traditional media, into online and mobile. At the same time, TV, radio, print and outdoor channels are far from dead.
"For marketers, the essential task is still the same: fusing the strengths of individual platforms to produce a compelling consumer experience," she continued. "Few brands will be able to ignore offline media entirely, and those that excel at cross-channel marketing should continue to score big successes."