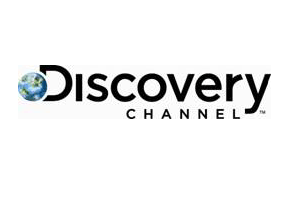 Discovery Networks Asia-Pacific's two flagship channels Discovery Channel and TLC have been ranked as the most trusted brands in the factual entertainment and lifestyle categories by The Brand Trust Report 2015 for the fourth consecutive year, in India.
The undisputed leader in non-fiction entertainment in India, Discovery Channel offers an engaging line-up of high-quality content from a range of genres including blue-chip nature, science and technology, survival and adventure, ancient and contemporary history, cultural and topical subjects. India's favourite lifestyle channel TLC is an in-home getaway for aspirational viewers who want to experience the best the world has to offer. Providing an extensive mix of programming on travel, cuisine, makeover, relationships, design and lifestyle trends; it encourages viewers to make the most of their time and live the most rewarding and exciting lives.
Rahul Johri, Executive Vice President and General Manager – South Asia and Southeast Asia, Discovery Networks Asia-Pacific, said, "We are delighted that Discovery Channel and TLC have enhanced their brand leadership and strengthened its relationship with viewers across the country. Despite the fragmentation in the market, both channels have succeeded to increase the Trust quotient which reflects the team's ingenuity and intensity to deliver the brand promise. This recognition embodies our commitment to offer the finest content on television and provide consistent, differentiated and enriching entertainment experience."
Commenting on the award N. Chandramouli, CEO, Trust Research Advisory, publishers of The Brand Trust Report, India Study, 2015 said, "Discovery Channel and TLC's rising trust legacy is admirable. These rankings are a reflection of Discovery's brand focus and incredibly strong connect with its audience across the country."
The Brand Trust Report (BTR), compiled and released annually is the result of an exhaustive survey undertaken by the Trust Research Advisory (TRA).  This year's research was conducted among 2,000+ 'influencer' respondents across 16 cities. The study generated nearly 2 million data-points and 17,000 brands to create a statistically robust Brand Trust Index which has been used to hierarchically rank India's brands on the basis of trust.
Tags: Discovery Channel Discovery Networks factual entertainment Lifestyle The Brand Trust Report 2015 TLC